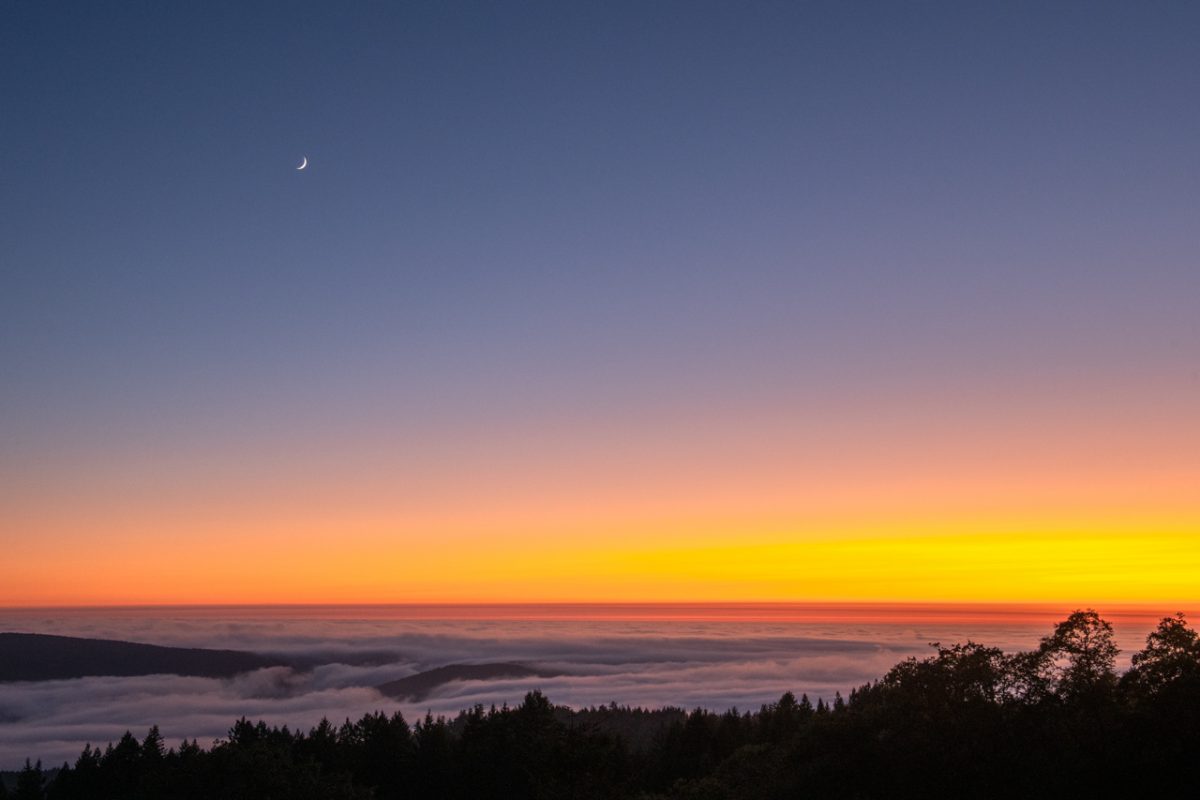 Moon over Redwood Creek basin, Redwood National and State Parks.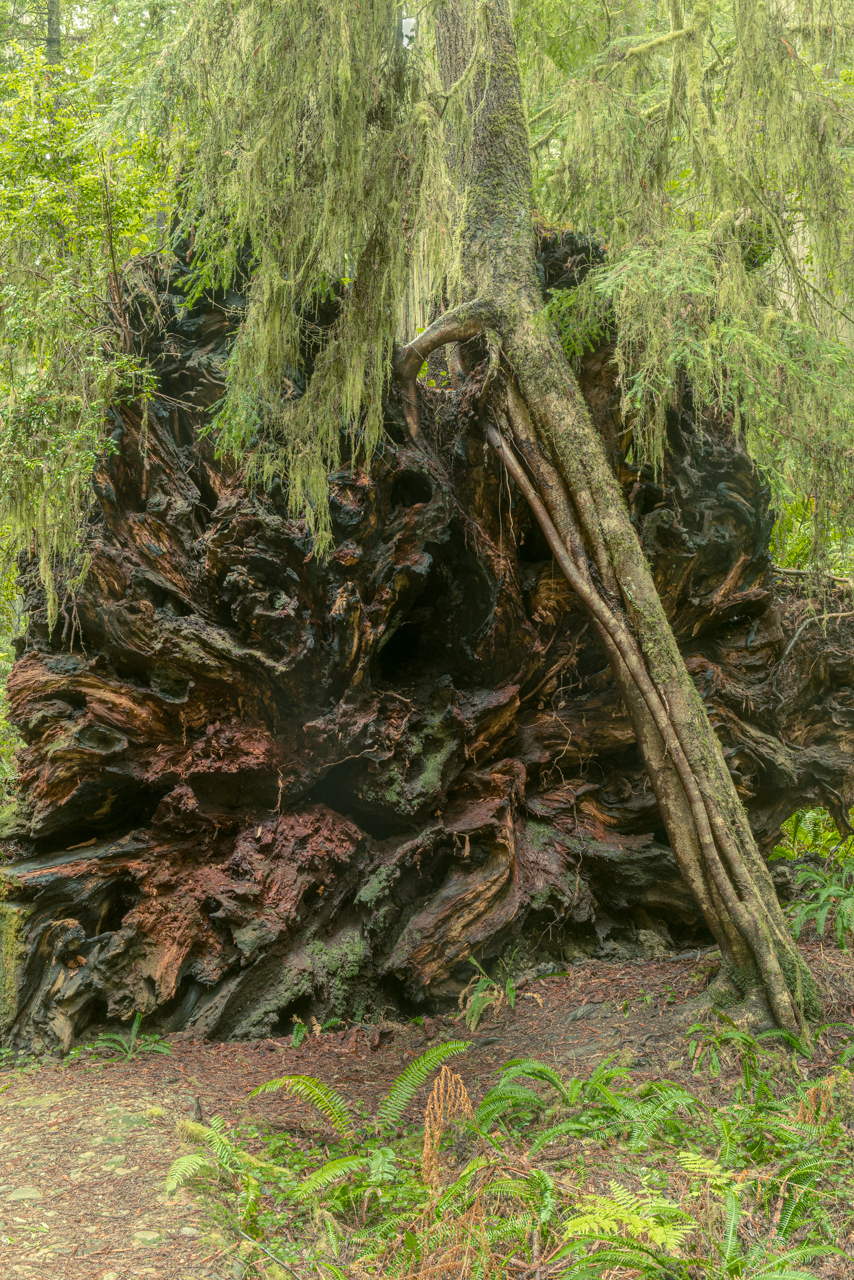 Redwoods are shallow-rooted, supported by a massive base larger than the tree's girth. The fallen tree bases and root systems are encountered often along the trails in the Redwood Parks. Note the rooted and sprouting young redwood growing from this base.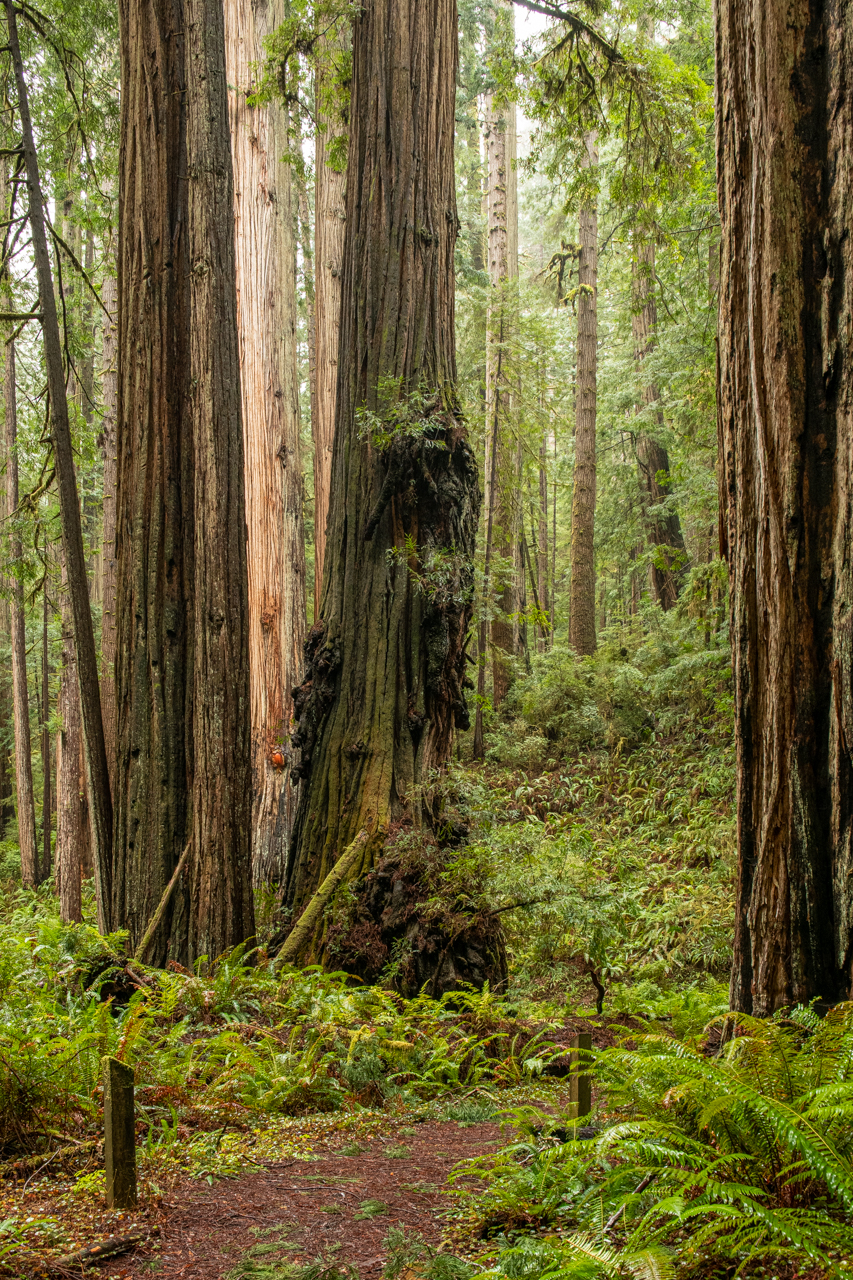 The bark of redwood trees have variations in color, from dark gray to dark brown to very light colors as shown in this photo. Shot in the Architect Grove, about one mile up the Brown's Creek trailhead.